Focusing on managing Texas wildlife habitat and natural resources for native and exotic wild game species, for this and future generation of hunters and outdoor enthusiasts.
Depending on the species you are after there may or may not be a season in which you are able to hunt. Native species such as
Whitetail deer
,
bull Elk
and
Rio Grande Tom Turkeys
do have
seasonal hunts
that are controlled by the state. All other species on the ranch are open for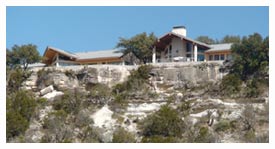 hunting year round.
Weather in Texas is seasonably warm all year round so even January and February hunting can be done in temperatures of 50 degrees plus. This makes a nice change for hunters from other states that are dealing with below freezing temperatures.
How can I tell if there are wild game hunting times open at Escondido Ranch?
The website offers an interactive type of calendar system that is updated to clearly show the times that are not already booked on the ranch.
If you aren't comfortable using the website to check for available wild game hunting times, contact the office by phone or email to book your hunting block.
Labels: escondido hunting ranch, guided hunts, south texas hunting ranch, texas hunting ranches